School Dates
28th August '23 – 12th Jan '24
School Cost
Lecture Fees: $4,990 AUD($3450USD)
Outreach: ~$3000 – $4000 (AUD)+ airfare if needed.
See application for more details
School Dates
28th August '23 – 12th Jan '24
School Costs
Lecture Fees: $4,990 AUD ($3,450USD)
Outreach: ~$3000 – $4000 (AUD)+ airfare if needed.
see application for more details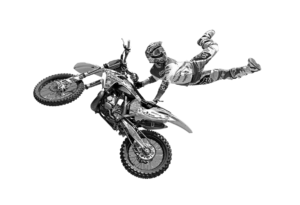 To share the gospel through a relevant message to impact generations
Calling all Extreme sports lovers – EXTREME ACTION, BMX, FMX, SKATE, SCOOT, JET-SKI
Skaters, Scoots, Jet-skiers, Roller Skaters BMX riders and FMX riders and all adrenaline junkies, the Extreme DTS is for you.Use your gifts and passion to make a lasting Impact on this generation.The Extreme DTS is designed like any other DTS only that it is more EXTREME and also connected with JC action sports ministries.Come Learn about Jesus, His character and nature, and Gods heart to see this generation reached in an Extreme way!
We see a generation wanting to be a part of something that's bigger than themselves.  The Extreme  DTS understands that this desire comes from God and that there's also a world full of things that will draw them away from the only thing that will satisfy them.   Our vision is to bring the good news of the gospel to this generation on a grand scale, and allow the Holy Spirit to draw them into the Kingdom of God—the most exciting "something" that you could be a part of!!  We aim to use the impact of Extreme sports to capture the attention of multitudes—churched and unchurched—and give you an opportunity to make a lasting impact, share the love, of God, mercy, and salvation of Jesus with this generation!!!
You will be transformed and in turn will transform nations.
Spend the first 12 weeks living with friends in a discipleship community located Spend the just a couple of km's from the beach, restaurants and epic cafes. Make new friends and learn about God together with young people from all over the world who are also passionately seeking God's heart. Each week we have guest speakers who come from dynamic ministries to share awesome truths – covering topics like: Hearing God's voice, The Father Heart of God, Relationships, Spiritual Warfare, and World Missions.
After the lecture phase, you will put what you have learned into practice on an 8 week outreach. This is where the real adventure begins! Travel across Australia and the nations in collaboration with JC action sports doing evangelistic Action Sports shows in Schools, Open air outreaches, gospel campaigns and more!
LET'S GO!