5th Sept 2021 – 21st Jan 2022
Lecture Fees: $4600(3,200USD)
Outreach: ~$2000 – 3000 + airfare
see application for more details
School Dates
5th Sept 2021 – 21st Jan 2022
School Costs
Lecture Fees: $4600($3,200USD)
Outreach: ~$2000 – 3000 + airfare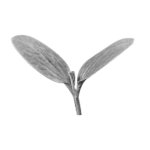 COVID-19 UPDATE: While our international borders remain closed, our schools are still running for those already in Australia.
USE AGRICULTURE AND FARMING TO SHARE THE GOSPEL, SERVE COMMUNITIES, AND LOVE PEOPLE
YWAM believes in releasing people to use their passions to advance the Kingdom of God.
Let your passion for God be a catalyst for kingdom transformation in the nations. 
Learn how to use agriculture as a tool to share the gospel, serve communities and simply love on people in a sphere of society that needs the love of Jesus.
Our heart is for anyone who is interested in agriculture, sustainable community projects, and missions to come and be part of this DTS. This DTS will equip you with the basic skills you need to feel comfortable and confident hearing from God, understanding more of His character and nature, His love for you, and His love for all the people of this earth as well as giving you more hands on experience within the sphere of agriculture and farming. 
Our goal is to share the love of God in every sphere and agriculture is the one we are passionate about seeing God glorified in! Everyone needs to eat and it is an incredible way to work alongside people while listening to them, loving them, and meeting them where they are at – out in the field! 
Spend the first 12 weeks living with friends in a discipleship community located 2km from the beach. Make new friends and learn about God together with young people from all over the world who are also passionate about agriculture & community transformation.
Each week we have guest speakers who come from dynamic ministries to share awesome truths – covering topics like: Hearing God's voice, The Father Heart of God, Relationships, Spiritual Warfare, and using agriculture to advance His Kingdom!
And of course, lots of time to get your hands dirty, putting into practice all the things you're learning to do with agriculture.
After the lecture phase, you will put what you have learned into practice on an 8 week cross-cultural outreach. This is where the real adventure begins!
Travel to strategic far-out locations – hacking through the jungle, trekking through deserts, climbing mountains, doing whatever is needed , to whomever is in need, using agriculture to bring hope and transformation.
Some practical examples of what this looks like are setting up or rebuilding community gardens for people afflicted by natural disasters, extreme poverty, or coming out of unsafe environments, doing fieldwork alongside locals to serve and love them, local seminars, clean water projects and sustainable community transformation projects (Aquaponics system, solar etc)