Lecture Fees: $4600($3,200USD)
Outreach: ~$2000 – 3000 + airfare
see application for more details
Lecture Fees: $4600($3,200USD)
Outreach: ~$2000 – 3000 + airfare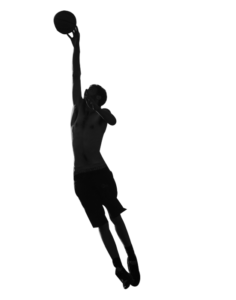 COVID-19 UPDATE: While our international borders remain closed, our schools are still running for those already in Australia & New Zealand.
USE YOUR PASSION FOR SPORT TO SHARE GOD'S LOVE
Sport is one of the few things in the world that transcends national borders, bridges language and cultural difficulties. Sport is also a way to see God's Kingdom advance amongst nations and people that may otherwise be difficult to reach with the love of God.
This DTS will use sport as a way of sharing the love of God. That means playing team and individual sports (such as; beach volley ball, rugby, soccer, as well as individual sports such as cross-fit, surfing, skating and hiking), learning how to arrange and lead sporting activities, coaching and leading development. Sport will be used as a tool to connect with communities and people during outreach. You don't have to be a great athlete for this DTS, if you love sport and love God – this is the DTS for you.
This DTS is open to all skill levels.
Firstly it important to note that you will still be a part of the main Waves DTS and this will always be the primary focus of the school and the weekly schedule.  However with the tracks it will additionally give you the opportunity to journey particularly closely with some like-minded people that have similar passions to you.  The WAVES DTS consists of a 12 week lecture phase, where you'll have incredible Spirit led, biblical teachers.
Topics include: the Character & Nature of God, Missions, the Father Heart of God, Identity & Purpose, Relationships, Bible Overview and many more.
Each track will be led by one of our awesome DTS staff that already has a particular passion for the track and to see this sphere impacted.  In addition to the normal DTS schedule, every week you will have certain times that will be specifically focused on your track and will help grow your passions, giftings and knowledge of the many unique aspects that make up your track.  This will include teaching from speakers already living out missions in the area that your track is focused on, activities, intercession and prayer times, and most importantly community outreach.  This community outreach element will help DTS overall lead to a change in lifestyle and not just be an event in your life, and it means that outreach really begins from day one where each of you will be involved in reaching out into the local community in the area that your track is focused on.
The students that are a part of these tracks will form into outreach teams that will go out and see God's Kingdom advance. with a particular focus on reaching out within the area of the track chosen.  The staff and leaders of the DTS will prayerfully chose nations to do outreach in that will allow this to be outworked in a major way. Outreach phase is a 8 week cross cultural mission experience where you will go and make God known.
Finally, as you many be aware at the moment this track is only available this September, therefore if this is where your passions lie, and this track jumps out at you, then don't hesitate – apply today!!