Lecture Phase: 26th June- 7th July 2023
Outreach Field Assignment: 8th July – 19th Aug 2023
Lecture Phase: $700 AUD
Outreach(Inc flights): $2150 AUD
School Dates
Lecture Phase: 26.06.23 – 07.07.23
Outreach Field Assignment: 08.07.23 – 19.08.23
School Costs
Lecture Phase: $700 AUD
Outreach (Inc flights): $2150 AUD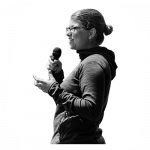 "…To further the faith of God's elect and their knowledge of the truth that leads to godliness." Titus 1:1
About Titus
Titus Project is a three month program designed to equip School of Biblical Studies graduates to become teachers and to send them to places in desperate need of Bible teaching. Our goal is to equip the church world wide with tools for studying the Bible for themselves. We target places with limited access to Bible teaching. Our goal is that our program participants will become life-long Bible teachers and continue to equip the church wherever they go, whether back home, or into long-term missions.

The first three weeks are spent in training here at the Sunshine Coast. The next 5- 8 weeks are spent on outreach in small teams focused on Bible teaching.
What We Do 
We do not call our program participants "students", but, rather, see them as co-teachers who work along side us. During the three week training phase, participants learn how to prepare, present and illustrate Bible teachings. Each participant will teach and be evaluated four times during their training and on outreach team-mates will evaluated each other for continued growth. We aim for each participant to teach between six and twelve hours each week. Many places in the world are hungry for Bible teaching and we desire to see School of Biblical Studies Graduates do their part to meet that need.
The Need 
The global church is suffering from Biblical malnutrition. Despite Christianity's explosive growth the church in the developing world lacks trained, Biblically educated leaders. To date, there is one formally trained church leader for every 450,000 people outside of the U.S. Some even say that 85% of Pastors worldwide have had no formal training whatsoever. That means that most of the 77,000 unbelievers coming to Christ daily are left with a shortage of qualified leaders to disciple them. Our purpose is to meet this need by training and sending Bible teachers to disciple a new generation of believers who are deeper grounded in Biblical truth.
Pre Requisites
Successful completion of both:
– Discipleship Training School (DTS)
– School of Biblical Studies (SBS)