Discipleship Training School
Discipleship Training School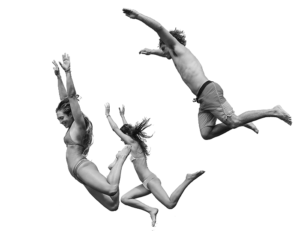 be spoiled for the ordinary….
A YWAM Discipleship Training School (YWAM DTS) is a five month journey. It is a unique opportunity to set everything else aside and focus on knowing God and making God known.
During the DTS you will grow in intimacy with God, discover identity and purpose, and strengthen your faith by actively revealing God's love to others.
The DTS will lay a foundation of hearing and obeying God for the rest of your life. This
experience will spoil you for the ordinary.
DTS's start in January, April and September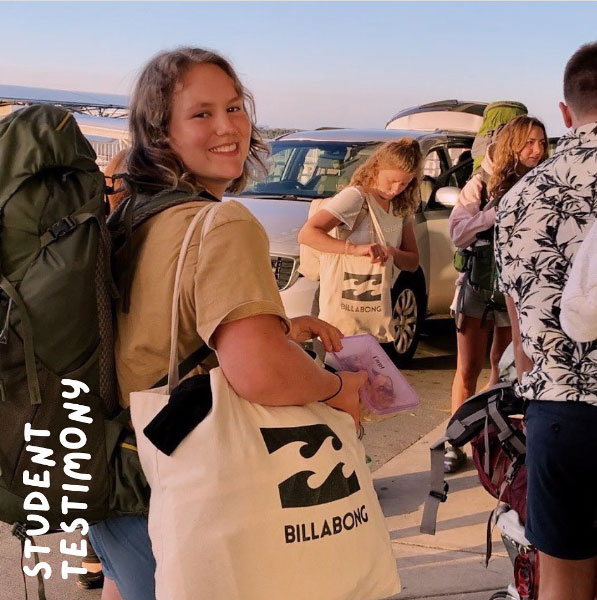 Here is what Faith has to say about her Discipleship Training School experience at YWAM Sunny Coast👇🏽

Q1. Lecture phase highlight:

A1. All the lectures were amazing but I loved Hearing Gods voice week and intimacy and Identity week. I didn't realize we could hear from God in so many different ways and how important it is to take the time to listen to God and just be in His presence.
I also thought the adventure days were so fun and loved spending time with everyone!

Q2. Outreach phase highlight:

A2. One of my Outreach phase highlights was preaching to prisoners, I was really nervous to do it but God gave me courage and I felt so much joy afterwards! Also seeing so many prisoners being so genuine and give their life to Jesus was an incredible experience! Another one was how God worked on my identity and how He spoke to me so clearly through other people when I was feeling discouraged. He knows our hearts and everything we are going through.
I will also miss the pineapple and the cute babies😋

Q3. What is something you learnt that you want to apply in your life going forward?

A3. I learned so much but just to seek God everyday and spend time with Him and talk to Him about everything and to be so grateful for what He's done in my life and to continue to tell others!
The lecture phase is 12 weeks of live-learn discipleship as part of our missional community. Make new friends as you grow in intimacy with God, exploring a range of topics presented by experienced missions practitioners. Develop a foundation for your faith through your character, your actions and your relationships.
The lecture phase is designed to
DISCOVER PURPOSE
Identity in Christ
Missions
Evangelism
Worldview
BUILD SPIRITUAL DISCIPLES
Bible Study Methods
Prayer and Intercession
Worship
DEEPEN YOUR RELATIONSHIP WITH GOD
Hearing God's Voice
Character and Nature of God
Father Heart of God
LAY A FOUNDATION
Biblical Worldview
Kingdom of God
GROW IN HOLINESS
Lordship
The Kingdom of God
DEVELOP PERSPECTIVE
Global Missions
Evangelism
Choose your own adventure as you go into the nations and experience the move of God first hand. This is where the real adventure begins!
Hacking through the jungle, trekking through deserts, climbing mountains, or surfing epic waves to reach the un-reached, plant churches, and bring hope through community development projects that will transform a community and open the way for the gospel.
On outreach, you will be stretched to "live out" the principles learned during the lecture phase, while reaching the lost in practical ways. Team dynamics come alive as people share their gifts, talents, and lives in ministry opportunities. Outreach is a great opportunity to create friendships with others while having an eternal impact. It is also a great way to test your call to world missions.
The outreach phase is designed to
WORSHIP
As a DTS and with the broader
YWAM Sunny Coast Community.
DISCIPLESHIP
Process what you learn,
discuss your journey,
pray for one another
and do life together.
PROCESSING TIME
Reflect on what you are learning
FUN AND ADVENTURE
Surf, swim, skate, beach volleyball, hiking, or just relax on the beach…
fun is one of our core values.
PRAYER/INTERCESSION
Hear God's heart and
engage with him to see
His will done.
LOCAL COMMUNITY
Engage in missional outreach with our community
Apply for a YWAM DTS now. It only takes 18 minutes.
IT'S NOT THE END...
IT'S JUST THE BEGINNING.
Our purpose is to raise up and release young leaders who will bring kingdom transformation.
We are not focused on programs, but about releasing dreams – your dreams. We believe that our generation is full of gifting, ability, calling and the potential to impact  the world and our generation like none other. It's time to make your mark! Release Passion, Release Purpose,  Release Change… Release You!
FREQUENTLY ASKED QUESTIONS
Where will I stay?
You will be living on the beautiful Sunshine Coast, in Maroochydore. Staff and students live in a tropical beach style hostel  located within 2kms of our icomic beaches and only a few minutes walk to shopping, entertainment, wi-fi, and more coffee shops than you can imagine! Lectures are held at the YWAM location and transportation to lectures and YWAM events is provided.
Where will I go on outreach?
Each school carefully considers the outreach location for that school. Usually there are multiple outreach options per school. Some outreaches will visit multiple locations. Outreaches are facilitated by trained staff. Students then pray to decide which outreach is right for them. Costs of outreach will differ depending upon location and costs of airfare.
Are there opportunities after DTS?
YES. After completion of DTS you can pursue further training here on the Sunshine Coast or at any YWAM location globally. After completion of a DTS you can also choose to join YWAM and serve in full time missions.
Is there an age limit?
You must be at least 18 years old to undertake training at YWAM Sunshine Coast.
Are families welcome?
Yes. Accommodation for married couple and families is limited so please contact us to discuss at info@ywamwaves.com
Can I get Austudy?
Yes. As long as you qualify and the course is Austudy approved. Please check to see if the course you are interested in is accredited. You can refer to the Centrelink website for more information.
Do I need a visa?
Yes, if you are not Australian. But don't worry, details regarding your visa will be communicated to you upon acceptance. You don't need to do anything until we send you the details and information. If you are already in Australia on a visa, contact us with your visa type and duration and we can check the status.
Do I need to have health insurance?
Yes, all international students and staff are required to have health insurance.
For all student visas, the Australian government requires Overseas Student Health Cover (OSHC) before granting a visa. Our registrar will communicate with you regarding OSHC upon enrolment. For more information regarding health insurance please contact the registrar at info@ywamwaves.com
How do I pay the application fee?
You can pay through our secure web facility Payment
How much does a DTS cost?
See the DTS page for current prices. School prices depend upon the school itself and outreach location.
Is there internet access?
Yes. There is free wireless internet access at the YWAM training location. There is also free wi-fi at the library, and just about every coffee shop on the coast.
What is the Sunshine Coast like?
Beautiful one day, perfect the next. The Sunshine Coast stretches along the Coral Sea in Australia's Queensland state. Beginning about 100km north of Brisbane, it extends up to Rainbow Beach, named for its distinctive multicoloured sand dunes. The area is known for its beaches, surfing, eco-parks and nature reserves.
Summer temperatures average around 28 – 30 C (86F), evenings are warm with average temps around 20 C (70F). During the winter skies are clear with daytime average temps around 20 C (70F).
What should I bring?
You will need to provide your own bedding. We can send you a list of things to bring on request. Queensland has a sunny, sub-tropical, climate so you will want to pack with that in mind.
You will need a hat, sunglasses, sunscreen, swimsuits, and a beach towel for sure. Lifestyle here on the coast is relaxed and casual. Shorts and T-shirts are perfect for summer, while jeans and a light jacket will be good enough for winter.
Anything else?
Download and read our STUDENT HANDBOOK